2000+ Active inboxes

1500+ Marketers

700+ Companies
Integration with upto
10+

Mail providers

Multiple email warmup integrations from any email provider






Email Warming Supercharged to power your emails
How Mail Warm works?
Give your emails the perfect burn by using MailWarm.io. It's super smart because of it's Anti-Spam technology.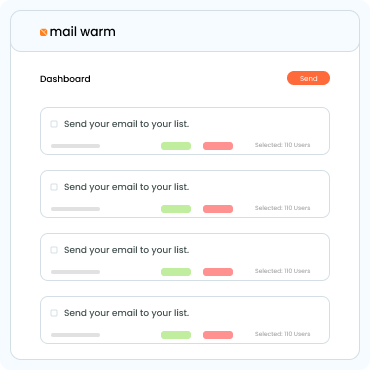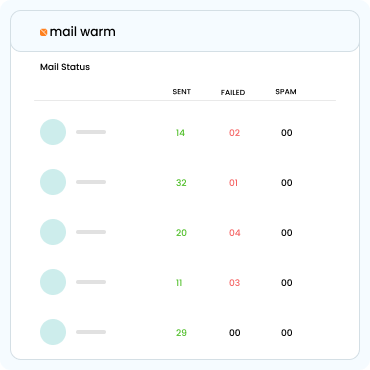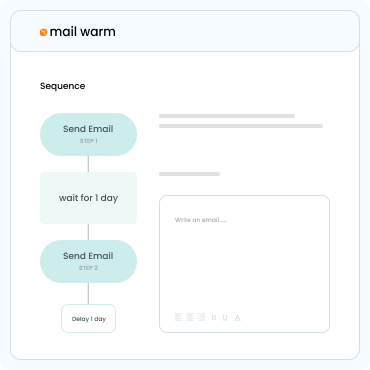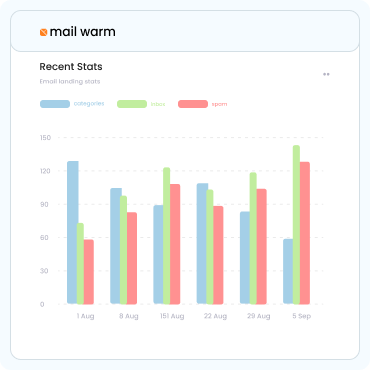 Don't take our word for it
This is what our users have to say about MailWarm.io
Very promising
Looks pretty promising. I have a couple of domains to be warmed up. Of course, the process of warming up takes quite some time, so we will see how it works out.
Love it
It is a really good email warming tool for people who send cold emails. Even if you're not into cold email marketing, if your email spam score is less, this will bring it up. My emails which were earlier going in spam are now coming in inbox after a few weeks of warming.
Easy domain and email reputation build.
MailWarm does exactly what it claims to do. It makes your email address active and gradually increases it's sending and response rate to build trust. No fuss, No effort. Just a warmed-up email.
Interesting and Legit Product.
I have purchased almost 3-4 email warmer tools but this tool looks promising to me. I hope they will continue the momentum of keep building this tool to its great potential.
Connect your inbox in 2 seconds
Start increasing your email deliverabilty with any inbox
Do you want to reach your goals? Connect Yahoo and increase the chances of success.
The chance of ending up in spamboxes is low when you connect your Outlook with Mailwarm.io

Connect your AOL with MailWarm.io to make sure that all your emails hit the inbox.
Connect your SMTP with MailWarm.io and don't worry about the bad reputation of your email campaign.
Integrate Gmail to ensure your emails are professionally managed and delivered promptly to recipients.
Combine the security of ProtonMail with the efficiency of MailWarm.io for a seamless email experience.
Zoho's adaptability and MailWarm's precision make your email campaigns effective and spam-free.
Maximize the effectiveness of your email campaigns by integrating Apple Mail with MailWarm.io.
Integrating FastMail with MailWarm.io ensures your emails are swiftly delivered to the intended inboxes.
Pricing
Start Email Warmup today & Never land in spam folder.
Flexible Pricing
Email Warmup Made Easy.
Anti-Spam technology
Costs a lot less than others.
Basic
$90
per year
50 email inboxes warmup

upto 40 emails per day

P2P enabled

Human review

Fully automated

Premium support
Pro
$190
per year
Unlimited inboxes warmup

upto 80 emails per day

P2P enabled

Human review

Fully automated

Premium support